Technical textiles
Apronor expertise
As a specialist in the manufacturing of technical textiles for more than 15 years, Apronor is now a key player in its sector.
Our company is constantly developing and refining its techniques and know-how so we can provide our customers with optimal solutions. That is why we always take into account the latest technologies so we can offer you innovative products. With our 4,000 m² logistics hub and one of the largest stocks of technical textiles in Europe, our company can quickly ship out its products to anywhere in the world. These certified products are the result of a decade of experience and our strict standards for the quality of our production tools and equipment..
Over the past ten years Apronor has experienced growth at a rate of 15% per year. We owe these remarkable results to our team, which plays an active role in the company's development process through its expertise and motivation. This is also why integrating new skills through employee training and talent recruitment is one of our main concerns.
A full range
of technical fabrics
Since our company's founding, we have placed central importance on research and development. This activity supports our growth and is thus a core component of our strategy.
That is why today we are able to offer several types of technical products, which are used by professionals in a variety of sectors: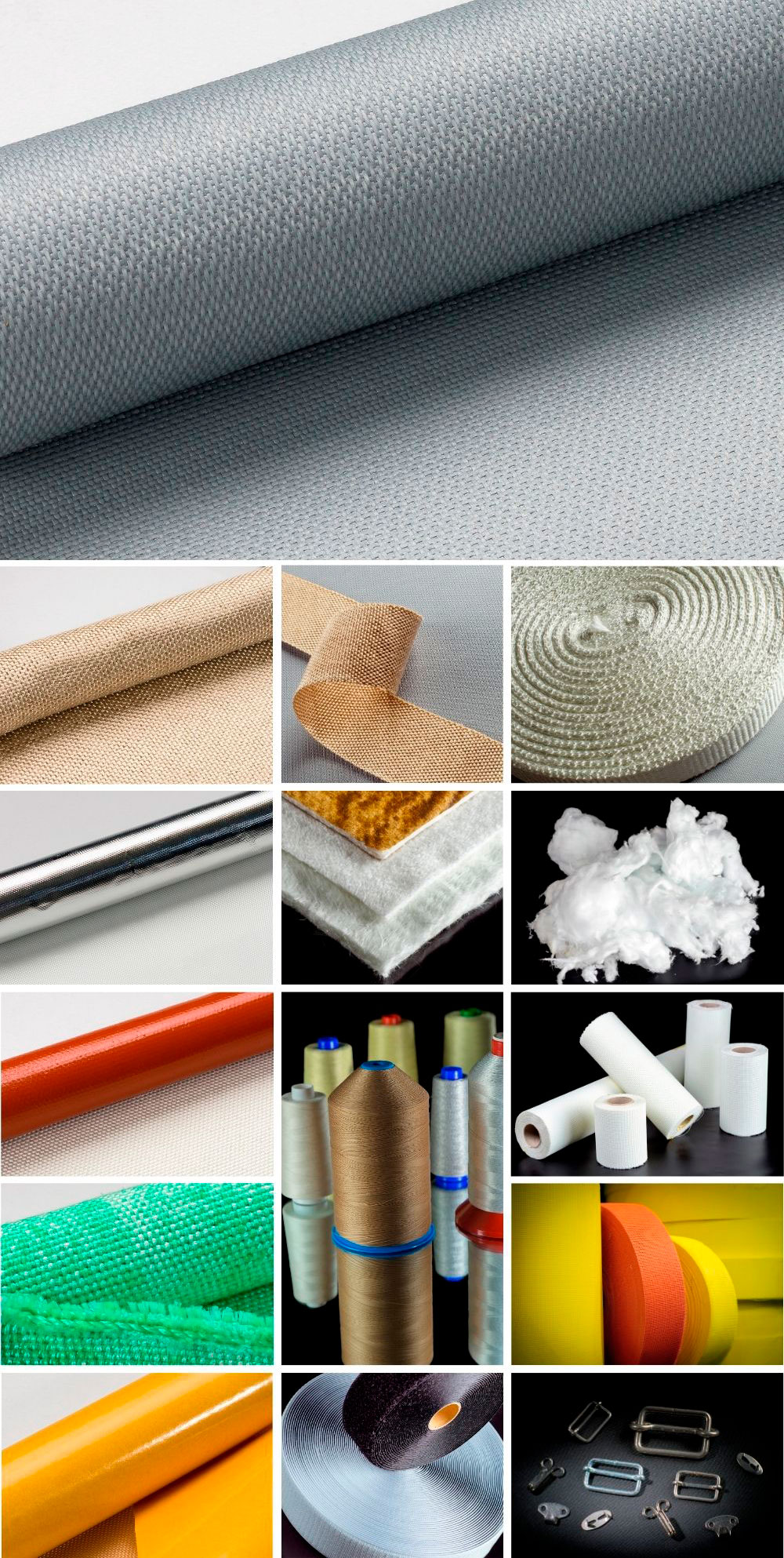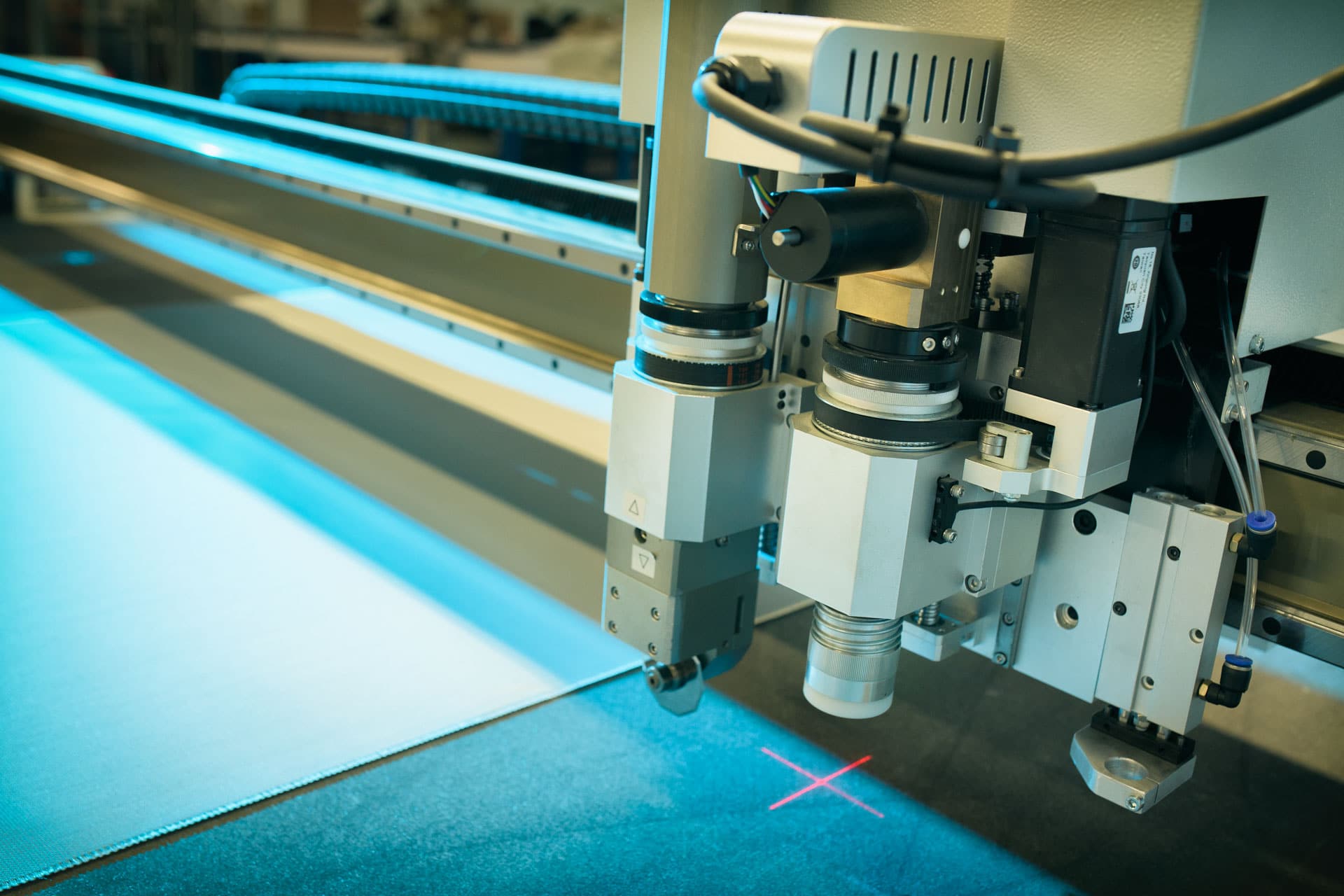 Innovation, one of our company's main priorities
To continue with our development, Apronor regularly invests in new production and storage capabilities as well as innovative tools and equipment. This strategy, coupled with research and development, helps us in our ongoing growth. Innovation is thus one of our priorities since it allows us to respond more effectively to the ever-changing demands of the market.
With our dedicated teams based in France, we can guarantee our customers swift, effective responsiveness and complete control of the various product development stages, from technical specifications to industrial manufacturing. We currently have more than 2,000 product references and a team of experts specialised in innovation. Our goal is to offer our customers increasingly effective and unique products.
"At Apronor, human development and the integration of new skills are ongoing concerns".
Our business has grown over the years. We have enlarged our storage areas, increased our production as well as our global presence.
This growth can be seen in several figures:
of textile processed per year
of storage area in France
covered by Apronor's network
of revenue generated outside of France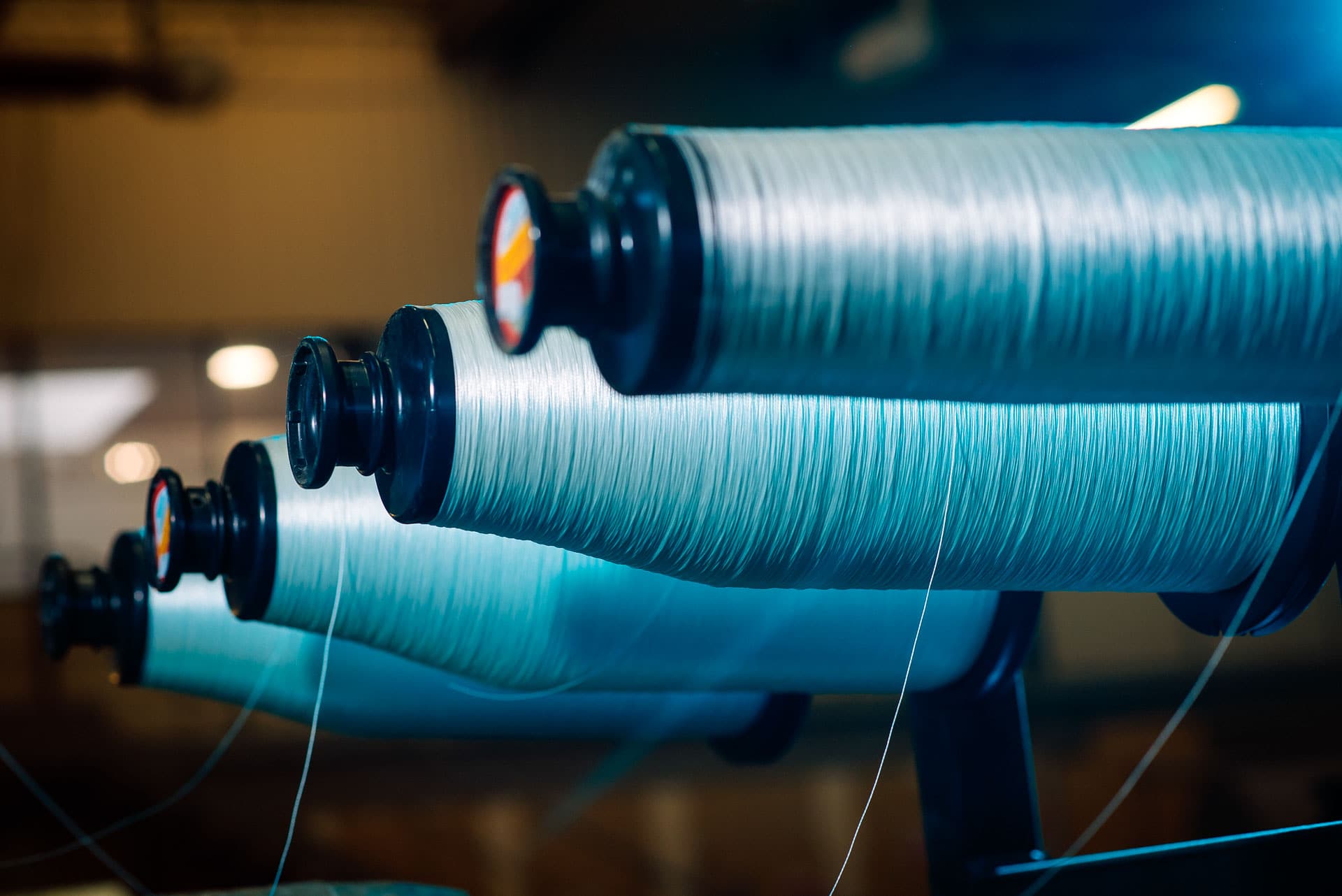 And if we look back at Apronor's history?
Founded in 2006 by its current director, Apronor is a leading French company on the technical textile markets covering insulation, high-temperature thermal protection and fire protection applications. At the beginning our business focused on the wholesale trading of textile materials. Soon afterwards, manufacturing and processing became the core of our business.
Today, our company has a presence in France and abroad, operating for more than 15 years in the technical textile sector. Over the years, it has developed and acquired various types of expertise in cutting-edge technical fields. We are now one of the major players in the world of high-performance technical textiles.
A company founded by a 25 year old from Rouen
Jumping into entrepreneurship involves taking risks, maintaining your confidence and, above all, your determination in achieving your goals. That's how Baptiste Bioche at the age of 25 took his first steps into the world of entrepreneurship. Born in Rouen in 1981, he is known by his teams as a passionate and energetic director who has established experience in the technical textile industry.
Self taught, Baptiste Bioche joined the CJD (Centre of Young Directors) in 2013 and the IME (Institute of Entrepreneurial Mentoring) in 2021. He possesses solid experience that he uses to remain alert and ready when facing changes in the technical textile market for high temperature and fire protection applications.
« Our long-term relationships with our suppliers and the work of our teams demonstrates on a daily basis that one can promote quality products guaranteeing traceability and quality control while also contributing to sustainable development efforts, », Baptiste Bioche said.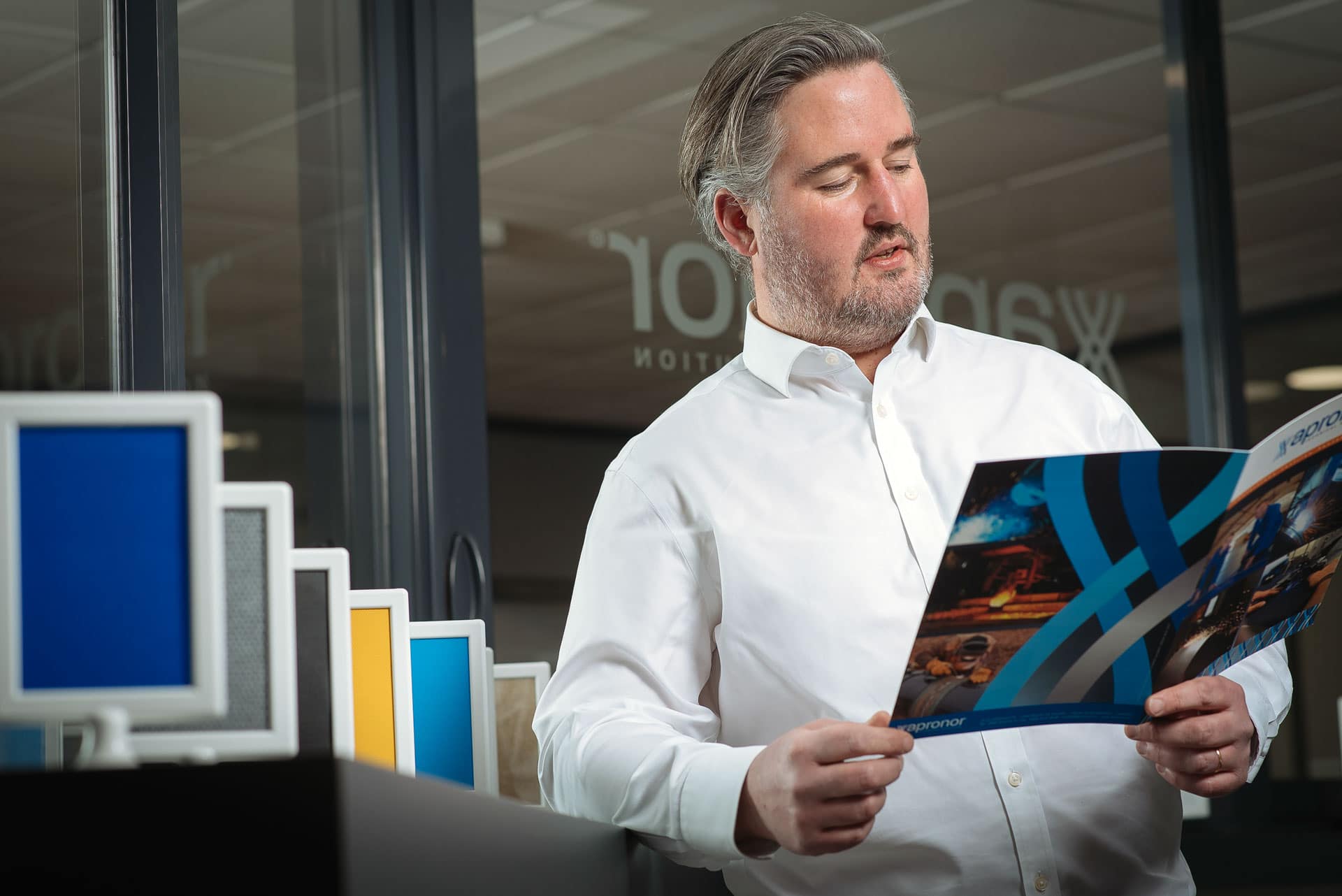 The major dates in Apronor's history
2006

Creation of Apronor (installation in the town of Yvetot in the Seine-Martime department)

2010

Relocation to Malaunay, near Rouen, with the creation of a textile assembly and cutting facility, 150-ton punch press and a large unit of manufacturing machines

2015

Acquisition of an industrial site in Quincampoix for optimising flows and quality control and increasing our manufacturing and storage space

2017

Investment in new manufacturing tools (automation, CAD/CAM and integration of design office)

2018

Installation of an air processing and filtration unit

2020

Establishment of ISO 9001 certification process
Apronor's strength is found in its team.
The expertise of our company is not only found in its innovations and equipment. We owe this expertise to our driven team, including all of the support functions.
Relying on 15 years of experience, it places customer satisfaction at the centre of its priorities. Both inquisitive and committed, our team is also defined by its motivation and cohesiveness. To ensure its expertise, ongoing training is a central component of our development strategy. In our view, it's vital for remaining effective and responding to the demands of our customers.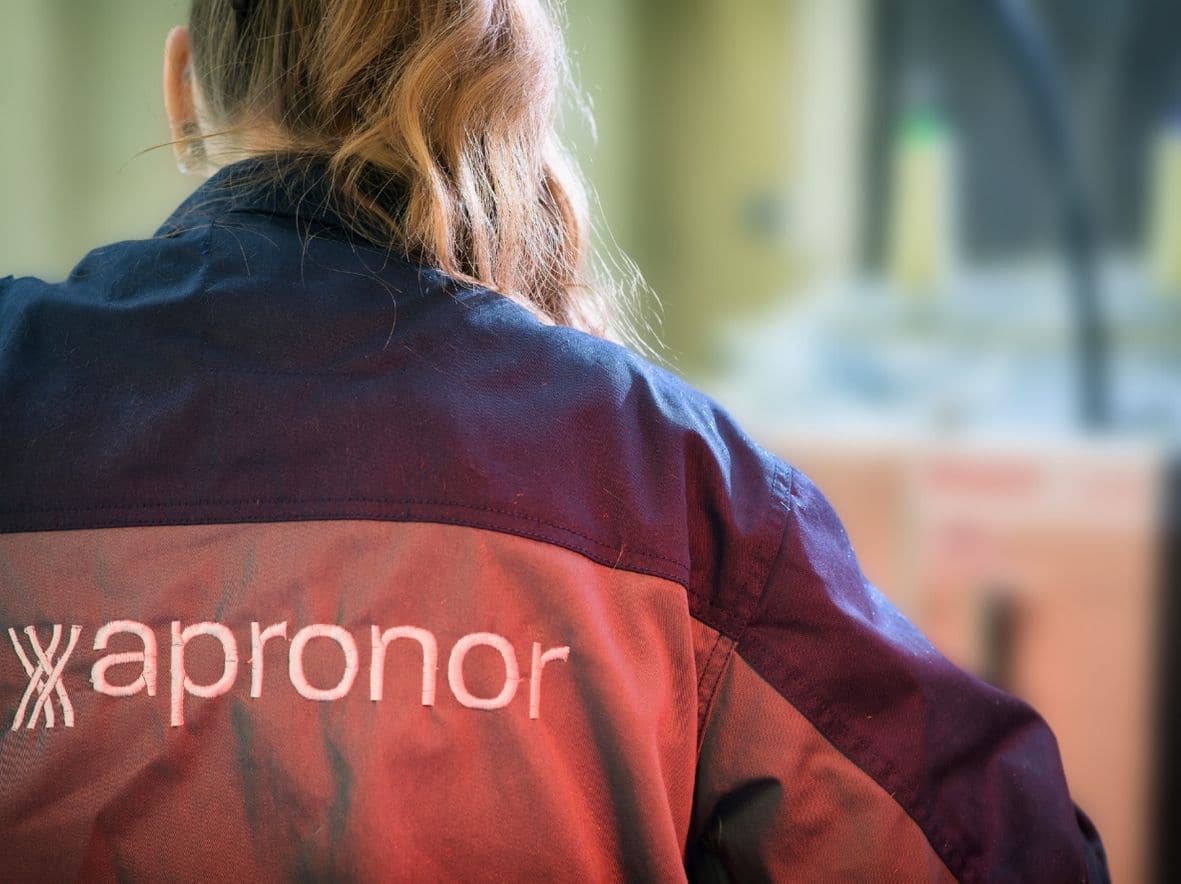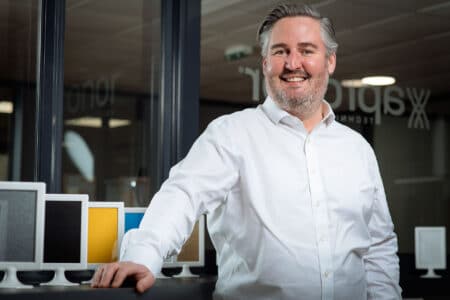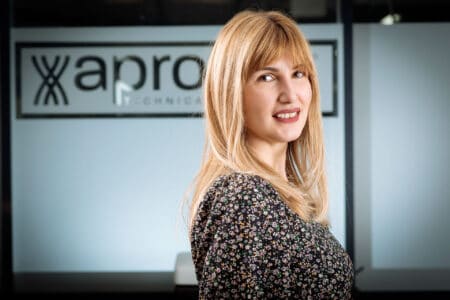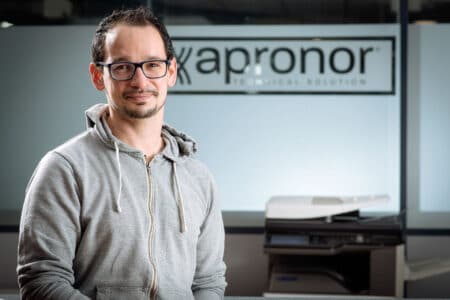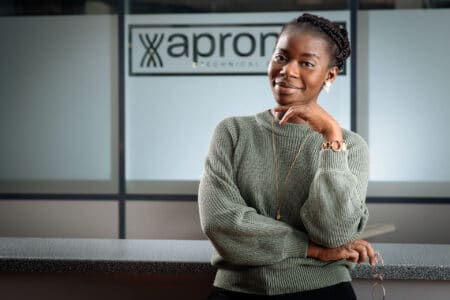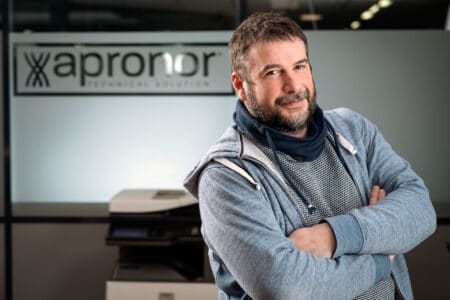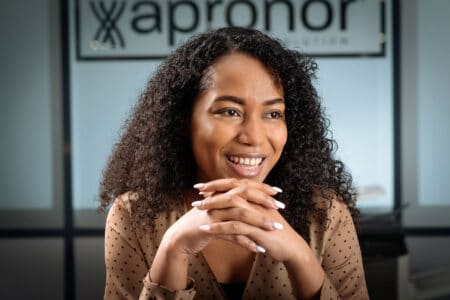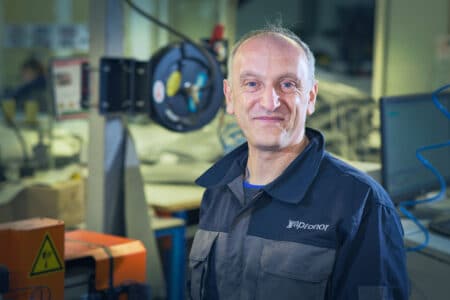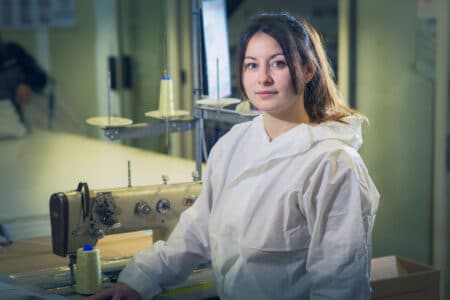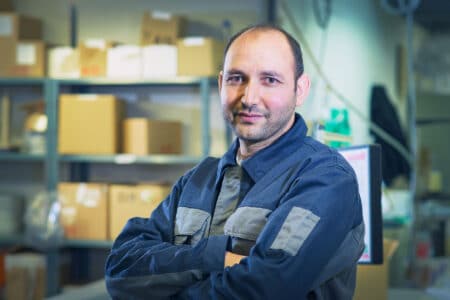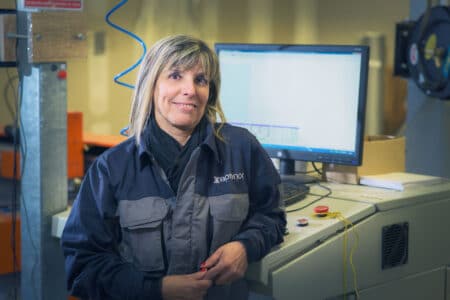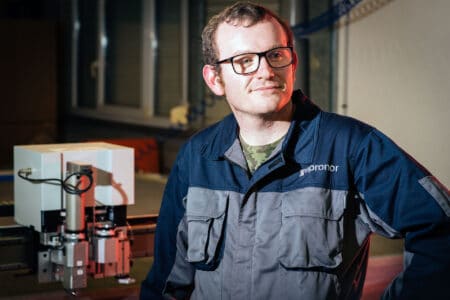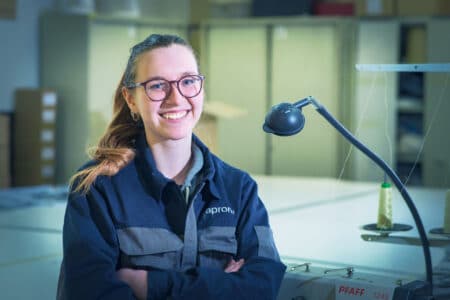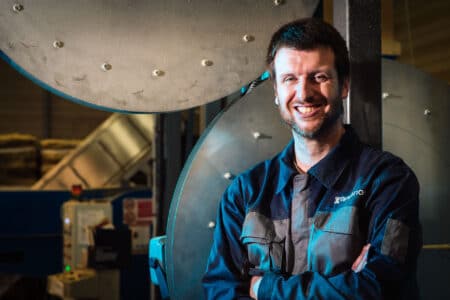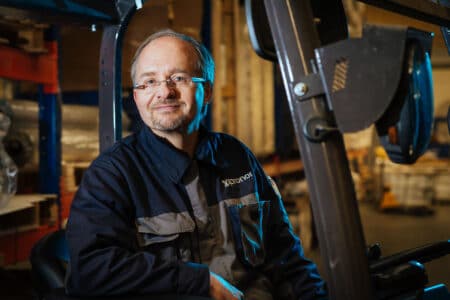 Do you need a certain type of technical textile for your business?